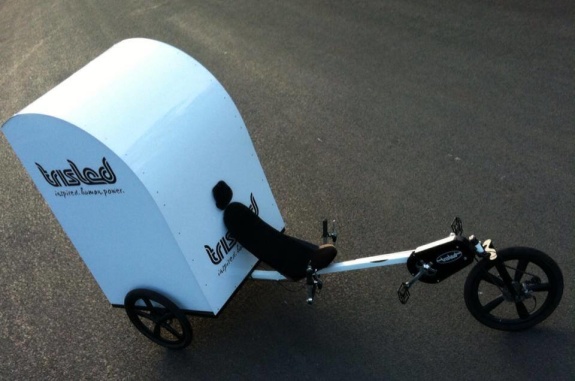 Back to Blog
In the development phase of our hugely successful Maxi range of heavy duty cargo trikes we made a decision. We parted with the recumbent position of our previous designs in favour of the more broadly accepted upright format. While this made us more accessible, we know it upset a few of you recumbent purists out there. So this one is for you!
Introducing 'Bent Maxi' our recumbent format version of our Maxi Cargo Trike. Bent Maxi features the same clever little front wheel drive system as her taller stable mate as well as the ability to be connected to all the different cargo bay attachments. We can even custom build a cargo bay to your requirements!
If you're a fan of the more stable recumbent seating position, or your brand requires a more futuristic look cargo trike to represent it, this machine is for you!