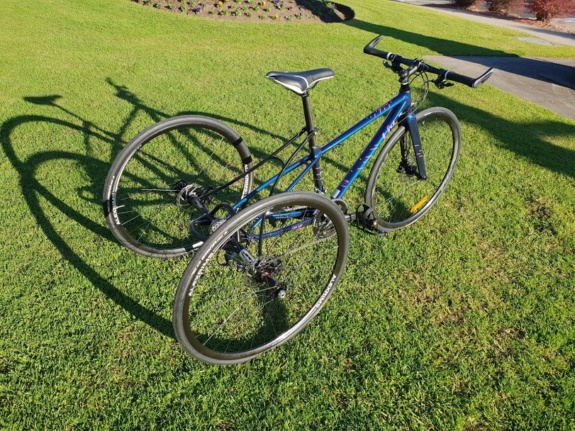 Back to Blog
We were contacted by Gary from Riviera cycles to build this trike conversion axle for a special client. Here's Gary's wrap up of the project:
"My customer is a female adult who has Multiple Sclerosis and has been riding a Gomier 20" trike for a few years. She is a strong rider who has completed the 100km distance of the "Round the Bay" ride in Melbourne something like 3 times, as well as other organised rides . With an awkward, upright riding position combined with single rear wheel drive, heavy frame and only 7 gears, riding 100km on a Gomier trike is quite an achievement. The single wheel drive was problematic in that drive would be lost easily over bumps and on right hand turns, and climbing gravel hills was nearly impossible due to lost traction.
My customer asked if we could supply a trike "same as Carol Cooke's". (Carol is an inspirational multiple Paralympic Gold Medallist for Australia). While trike conversion axles like these are available from the U.K. it is a long waiting list and the current Australian dollar conversion rate made the exercise expensive. After talking to Ben and Tim and seeing the other examples of custom work on their website we had no hesitation in asking the guys at Trisled to build us a two wheel drive conversion axle with double disc brake and differential.
The end result of the Trisled axle mated to a nice light Liv Thrive flatbar road bike is a fast, stable machine that works much more efficiently than the Gomier, with consistent drive through the rear wheels thanks to the differential system that Trisled have built.
Thank you to both Ben and Tim who gave us terrific service, and tackled the job with enthusiasm."