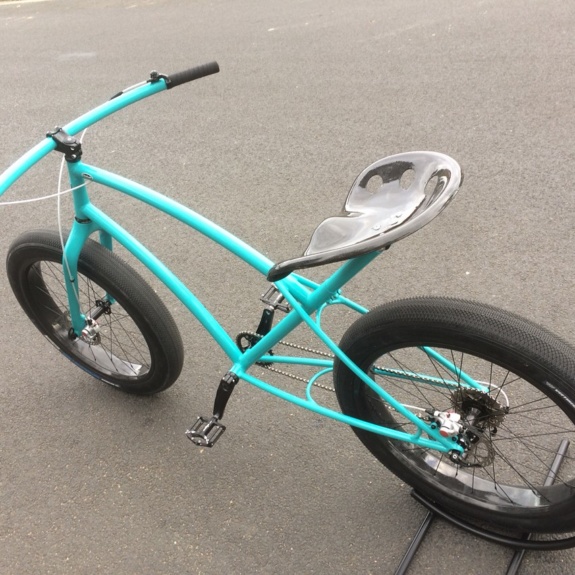 Back to Blog
We've been interested in crank forward design bikes for a while now. There relaxed geometry and low stand over height make them great comfortable cruisers while still quite mobile and efficient.
In preparation for the Hand Made Bicycle Show, Ben was searching for a build that the mainstream would relate to but at the same time showing off Trisled's custom capabilities.
Introducing the Fat Slack!
Taking inspiration from classic cruisers, fat bikes, crank forward bikes and featuring a custom make comfy carbon tractor seat!
This is also the first build Ben has video blogged. Click on the Video tab to check them out!