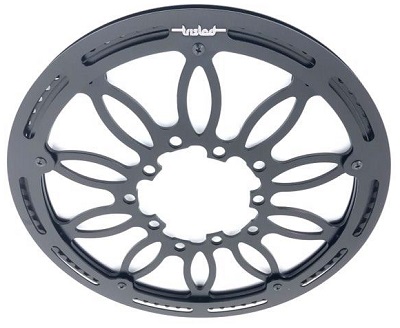 80 tooth chainring – Complete with lightweight guards
A 80 tooth chain ring, to fit either 110 or 130 PCD (Pitch Circle Diameter), with integrated light weight chain guards.
Extra light aluminium mounting bolts.
Works best when a Chain Keeping Plate is fitted to the bottom bracket, which is used to hold the chain protection tube.
Product Code:
CR-80T-Full