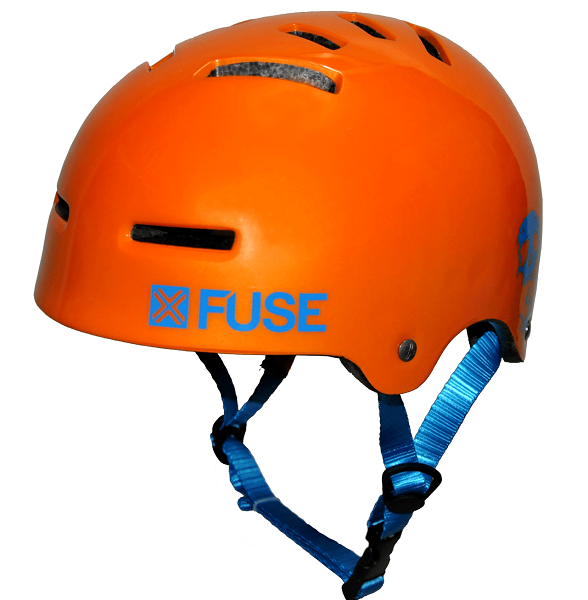 Helmet DRS Lite Orange
Light weight skate helmet for HPV use. One size fits all, with 3 sets of foam pads provided. Weighing only 280 grams, the Fuse Destination helmet is the latest in light weight helmet protection.
With Fuse embossed rivets, a genuine Fuse web strapping and a perfect fit, there is no other choice.
Features inmould technology.
Also available in Royal Blue, Red & Black.