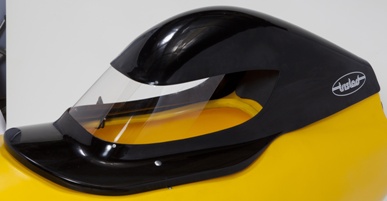 Rotovelo Raincover – PETG windows
This Rotovelo raincover has 3 sections (front & each side) which are covered with PETG. The 2 sides are covered about 2/3 of the length, allowing air from the footwell to exit to the rear of the riders head.
Comes supplied with 2 bungees to connect to the normal closure buttons on every Rotovelo.