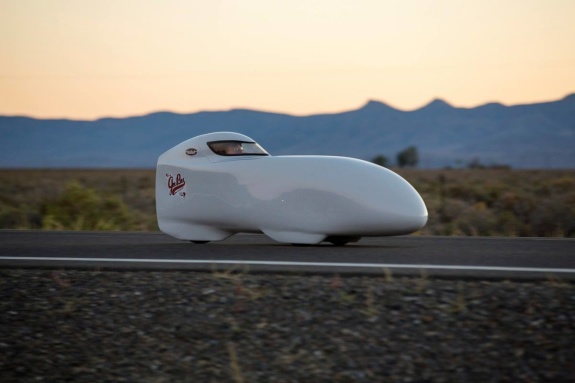 Back to Blog
It's with much pride that we announce not one but two new multi track record land speeds we reached at last week's World Human Powered Speed Challenge.
Florian Kowalik (USA) took out the under 17 (junior) multi track land speed record with a speed of 93.22 km/h!!!!!
Ellen Van Vugt (Netherlands) took out the women's multi track land speed record with a speed of 87.63 km/h
These records compliment Gareth Hanks's outright multi track land speed record of 117.38km/h and prove that
TRISLED BUILDS THE WORLDS FASTEST TRIKES!
The team this year were riding the 'CO2' trike. CO2 is a refined version of the Completely Overzealous vehicle which took out records in 2012. The Trisled team constructed this improved version for Garrie Hill's 'GeeBee' race team who are demonstrating the usability of this streamliner with an impressive number of riders getting a speed thrill!…Truly accessible speed!!!!
Well done to all involved!
:Awesome photo credit goes to Bas de Meijer !!! we love your work mate!!! check it out here http://basdemeijer.photoshelter.com/#!/index