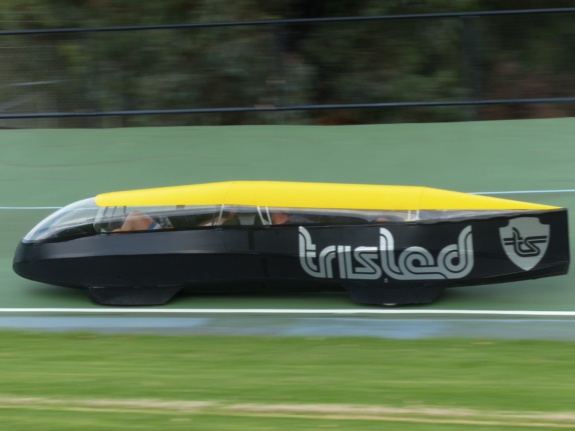 Back to Blog
Way back in the year 2000 Ben designed and built a back to back tandem HPV for racing. This vehicle had become synonymous with the Trisled story and left a lasting impression on all who rode it. The phrase "when are we going to build another one" came up often enough that it was only a matter of time.
So when Trisled long timers Jeff Nielson and Tim Marquadt joined forces to break Guy Martin's World Record for 24 hour tandem distance, the excuse to "build another" was too good to ignore. Ben built that last one largely solo and early in his building carrier and there were many things that could be improved to make the new one much better.  The most significant was enlisting the entire Trisled brains trust to develop the machine. This new machine features a 4 wheel platform with individual drive systems for each rider as well as a completely CAD modelled body shell by Jono Keane. Some really striking lines signs of things to come in future developments!
Tim and Jeff comfortably broke the record traveling  1015km in 24 hours which is a 42km/h average speed!