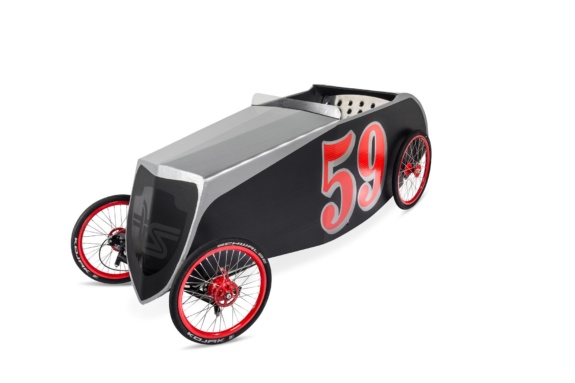 Back to Blog
Australian Pedal Car Champion 2016!
Designed and built to win the Australian Pedal Car Grand Prix by Trisled's chief designer Ben Goodall, The '34 Project is as much creative work as it is a speedster. Sometimes it's not all about speed and as much about how you feel riding it. Ben set out to capture the feel of 'what a pedal car is' while still packing in enough speed tricks to take the title. He chose the 34' flat head Ford 2 door as the car to emulate as it's both a motoring icon and when scaled to 50% fits an enthusiastic peddler perfectly.
The '34 Project both challenges the form that a HPV takes by exploring existing iconic form and the childhood practice of riding a pedal car. In doing so it asks the question "why aren't we all riding these to work?!"
We look forward to seeing where this project takes us next! If you're interested in one please contact us!